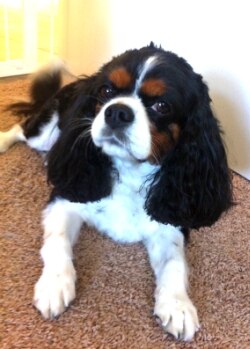 BOISE, Idaho – In an effort to highlight current pet-naming trends, Pets Best Insurance Services, LLC, a leading U.S. pet insurance agency, has released its list of the top 10 most popular names for dogs and cats enrolled with the agency in 2013.
Each year, pop culture tends to have a considerable impact on the names people select for their pets. Illustrating this trend, Bella was the No. 1 name among dogs insured by Pets Best. The increased popularity of the name Bella can be attributed to the well-known main character of the "Twilight" book and movie series. Bella also served as the most popular canine name in 2012.
While Lucy took the No. 2 spot for canines, other favorites in 2013 included classic dog names that remain popular throughout the years, such as Max, Buddy, Molly and Charlie. Although Bailey was the fourth most popular name in 2012, it slid to tenth place in 2013.
Lucy was the most popular cat name, representing an impressive increase from 2012, when it was tenth on the list. Bella was also popular among felines, placing fourth in 2013. In addition, the name Lily dropped from first place in 2012 to fifth in 2013. Simba, the name of the courageous young lion in Disney's animated film "The Lion King," fell out of the top ten in 2013 after ranking fourth in 2012. Simba's spike in popularity likely came as a result of the popular film's 3D rerelease in 2011.
 Top 10 Dog Names of 2013

1. Bella
2. Lucy
3. Max
4. Charlie
5. DaisyRead More…