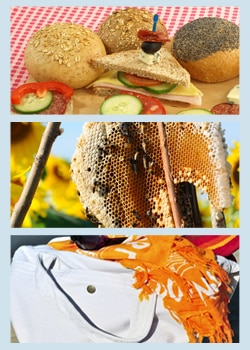 Dogs swallowing tote bags, honeycombs top list of unusual claims.
BOISE, Idaho – Pets Best Insurance Services, LLC (Pets Best), a leading nationwide pet insurance agency, today released its annual list of the most bizarre pet insurance claims submitted to the agency during the summer seasons. Since the agency opened in 2005, rambunctious canines have generated a wide range of surprising claims during the warmer months of the year.
"Dogs are often exposed to a wide range of risks during the summer months, as they spend more time outdoors and are exposed to potentially dangerous elements and materials," said Dr. Jack Stephens, president and founder of Pets Best. "While we encourage pet owners to carefully monitor their pets, it is also important to be financially prepared for veterinary emergencies. For many families, pet insurance plays a valuable role in significantly reducing out-of-pocket expenses for veterinary care."
Below are five of the most unusual summer-related claims Pets Best has processed recently:
Can't Handle the Tote
Tote bags can carry many delicious treats to a summer picnic, so it was surprising that Tony, a 10-year-old golden retriever from Illinois, decided the tote bag itself was more enticing than anything inside of it. The dog gobbled the handle of a canvas tote bag, but luckily, he arrived at a local veterinary clinic within 45 minutes of eating the unusual item. When a veterinarian induced vomiting, the entire tote bag handle came back up. Although Tony recovered, the tote bag might not make it to the next picnic.
Curse of the Honeycomb
While most pet owners are aware that bees can pose a danger to their pets, the honeycombs bees create can also lead to troubling situations for four-legged family members. While a honeycomb may look appetizing, the treat wasn't so sweet for Jordan, a 1-year-old Irish terrier from Washington. After devouring a honeycomb, Jordan experienced vomiting and was rushed to a veterinary clinic. Abdominal X-rays were taken and Jordan received fluids to treat his symptoms. The young pooch was placed under observation and then sent home.
Blister in the BellyRead More…