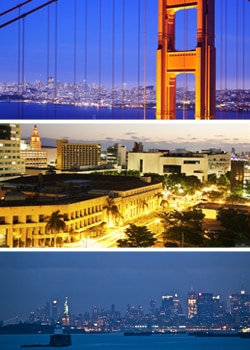 BOISE, Idaho – Pets Best Insurance Services, LLC (Pets Best), a leading U.S. pet insurance agency, today released its list of the 10 most popular states for pet insurance. The list was compiled based on the number of dogs and cats enrolled with the pet insurance agency in 2013.
Although the U.S. pet insurance industry continues to grow, some countries have significantly higher rates of enrollment. An estimated 3 percent of dog owners and 1 percent of cat owners in the U.S. have pet insurance, according to the American Pet Products Association 2009-2010 National Pet Owners Survey.1 However, 54 percent of dogs and 34 percent of cats in the United Kingdom had pet insurance in 2012, according to recent data from Timetric, an independent economic and business research firm.2
"While pet insurance is more popular in some other parts of the world, a growing number of American pet owners are recognizing the financial and emotional benefits of insuring their four-legged family members," said Dr. Jack Stephens, president and founder of Pets Best. "As an organization, we have noticed that our coverage options are extremely popular in certain states, with California topping the lists for both dogs and cats."
In addition to California, six other states ranked in the top 10 lists for both dog and cat enrollment through Pets Best. Pets Best offers pet insurance in all 50 states and Washington, D.C.
Top 10 States for Dog Insurance
1.            California
2.            Texas
3.            New York
4.            Florida
5.            New Jersey
6.            Colorado
7.            Nevada
8.            Pennsylvania
9.            Arizona
10.          Virginia
Top 10 States for Cat InsuranceRead More…