New Plan Provides Pet Owners with Access to Affordable Coverage for Expensive Pet Cancer Treatment
Pets Best Insurance, a leading U.S. pet insurance agency, announced today the company has launched a new low-cost plan designed to help pet owners afford life-saving, though often expensive, cancer treatments for their four-legged family members.
While Pets Best Insurance has offered comprehensive coverage since 2005 for pet accidents and illnesses, including cancer, the company developed its new Cancer Only plan to provide customers with budget-friendly coverage options for what is widely considered the most expensive medical condition among pets. With prices starting as low as $3 per month, the Cancer Only plan offers coverage for the diagnosis and treatment of malignant cancers, including chemotherapy, MRIs, examinations, blood work, surgeries, medications and other cancer-related expenses.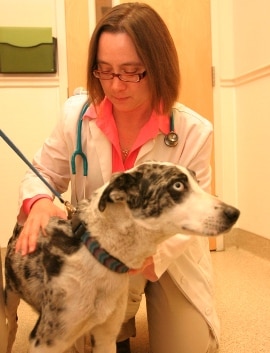 "As a growing number of pet parents seek to extend and improve their pets' lives through increasingly effective cancer treatments, Pets Best Insurance recognized the need for an affordable plan designed to limit the high out-of-pocket costs typically associated with treating the disease," said Dr. Jack Stephens, the founder and president of Pets Best Insurance. "Without the right insurance coverage, veterinary bills for the treatment of lymphoma, leukemia, malignant mast cell tumors and other common forms of cancer can wreak havoc on a family's finances."
Cancer is responsible for nearly half of deaths among pets older than 10, with dogs experiencing the disease at about the same rate as humans, according to the American Veterinary Medical Association.[1] Fortunately, cancer treatment for dogs and cats has advanced rapidly in recent years, with veterinary oncologists now performing less invasive procedures that result in fewer side effects and improved outcomes.Read More…