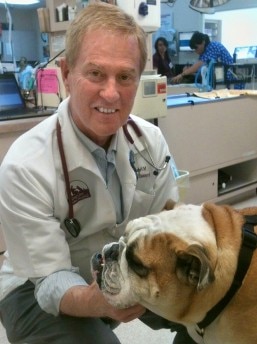 BOISE, Idaho – Pets Best Insurance, a leading U.S. pet insurance agency, announced today the most recent quarterly finalists of its My Vet's the Best contest, which recognizes outstanding veterinarians and provides funding for the treatment of animals in need.
Pets Best Insurance selected the following six veterinarian finalists after receiving nominations from pet owners across the nation:
Dr. William (Bill) Shepard – Camelot Veterinary Services, Uniontown, Pa.
Dr. Salvatore Pernice – Brooklyn Veterinary Group, Brooklyn, N.Y.
Dr. Dennis Arn – Desert Inn Animal Hospital, Las Vegas
Dr. Anna Ferrera – Animal Hospital of Pembroke Road, Hollywood, Fla.
Dr. John Black – Orange Canyon Pet Clinic, Orange, Calif.
Dr. Nancy Matthews – A Cat's View Veterinary Hospital, Valley Center, Calif.
This is the third consecutive year Pets Best Insurance has recognized the nation's finest veterinarians with its ongoing My Vet's the Best Contest. Each year, Pets Best Insurance calls upon pet owners to select the contest's quarterly winners by voting online. Each winner receives $1,000 to treat animals in need, and the pet owners who nominate each winning veterinarian receive $200 for sharing the stories of their favorite pet doctors.
Members of the public have through May 11th to vote for their favorite of the six finalists. Voting polls can be found on the Pets Best Insurance website, www.petsbest.com, and on the company's Facebook page, www.facebook.com/PetsBestInsurance.Read More…