Writer Biographies
Dr. Jack Stephens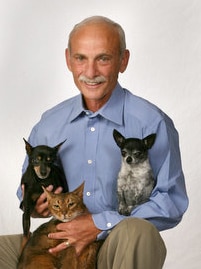 Pets Best Insurance President and Founder
Pet expert Dr. Jack Stephens, a former practicing veterinarian, founded pet insurance in the United States in the early 1980's after he had to euthanize a dog because the owner couldn't afford treatment. A few weeks later, Dr. Stephens ran into the client and her daughter at the supermarket. When the mother asked the little girl if she remember Dr. Stephens, the child looked up and responded, "Yes, he killed my dog."
It was at that point, Dr. Stephens determined he wanted to end "economic euthanasia" and founded the first pet insurance company in the US shortly thereafter. In 2005, Dr. Stephens decided to take what he had learned in the industry and used it to form Pets Best Insurance. Dr. Stephens is a pet enthusiast who shares his home with his wife Vicki and their multiple pets. Jack's driving passion to increase the quality of care for pets and his background in the veterinary industry fortify him as the guru and expert on pet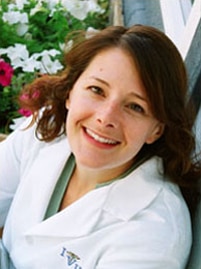 insurance that other industry professionals turn to.

Dr. Fiona Caldwell
Idaho Veterinary Hospital
Dr. Fiona Caldwell has been in practice for five years. She grew up in Oregon with many pets as a child, including horses, dogs, cats and bunnies. She got an early behind-the-scenes look at animal medicine since her father was a veterinarian and decided she also wanted to able to help and heal pets. Dr. Caldwell received her undergraduate degree from Willamette University and went on to obtain her veterinary degree from Colorado State University. She has been living in the Treasure Valley for over three years and in her spare time enjoys reading and outdoor activities with her husband and two furry "children" Pepe' the Shih Tzu and Tulah the three legged Pomeranian.

Dr. Marc Edward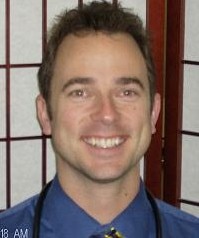 Broadway Veterinary Hospital
Dr. Marc grew up in Salt Lake City and as a child always wanted to be a veterinarian. After working in the field for 16 years, Marc went to veterinary medical school and graduated from Colorado State University. He has special focus in small animal medicine, surgery (including orthopedics), internal medicine, and oncology. Dr. Marc now lives in Boise, Idaho and has been a passionate clinician there since 2007. Marc loves outdoor recreation including hiking, camping, fishing, snowboarding, and golf. He also enjoys cooking and playing music. Most of all, Marc loves being a veterinarian and helping out our four legged family members.
Dr. Jane Matheys
The Cat Doctor Veterinary Hospital and Hotel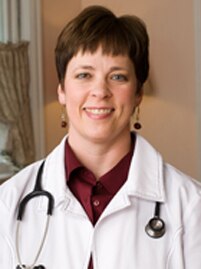 Dr. Jane Matheys joined The Cat Doctor team in September of 2010 and has been in the feline-exclusive practice for 17 years. She most recently worked at several feline practices in Phoenix, Arizona, and ran her own house call practice in Milwaukee, Wisconsin, for ten years. When asked why she thinks feline-only is important, Dr. Matheys said it's because cats aren't small dogs – trite but true! Because veterinary medicine continues to rapidly advance, Dr. Matheys thinks she can be a better doctor by concentrating on a single species. Dr. Matheys is particularly interested in geriatrics, internal medicine, pain management, and alternative therapies. A self-admitted "sucker for tabbies," she currently shares her home with three special felines.

Dr. Kerry Fost
The Cat Doctor Veterinary Hospital and Hotel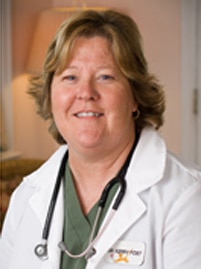 Dr. Kerry Fost has never met a cat she didn't like – even the ones that wanted to bite her. Dr. Fost practiced small animal medicine from 1985 until 1998, and then decided she wanted to make felines her primary focus. Dr. Fost loves working with cats because they're unique, true carnivores, with enzyme systems and behavioral adaptations that make them distinct, interesting and challenging. Her favorite part about working with cats is their individual personalities, facial expressions, likes and dislikes. She is particularly fond of orange cats and finds the Burmese to be a fascinating breed. Dr. Fost concedes that anyone who says they don't like cats simply hasn't met enough of them.

Arden Moore
Pet Expert and Author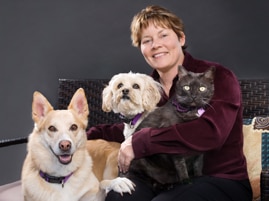 Arden Moore wears numerous "collars" in the pet world: editor, author, professional speaker, radio show host, media consultant and behavior consultant. Arden travels all over to help people better understand why cats and dogs behave the way they do. As "America's Pet Edu-Tainer™," Arden is also an in-demand TV and radio show guest, (including The Today Show, CNN, FOX, Martha Stewart and The George Lopez Show.) She is also a certified pet first aid, CPR and safety instructor with Pet Tech, the world's leader in hands-on training and pet wellness classes.

Liam Crowe
Master Dog Behavioral Therapist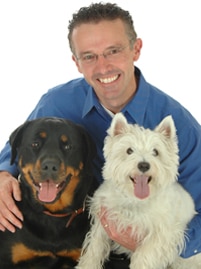 Liam Crowe is a Master Dog Behavioral Therapist and the CEO of Bark Busters USA, the world's largest dog training company. He's been training dogs of all breeds and ages for over 15 years and has dealt with behavioral issues ranging from aggression to separation anxiety to basic puppy obedience. After moving from Australia to launch Bark Busters in New Zealand, Liam and his wife, Natalie, came to America to co-found Bark Busters USA in 2000, which has grown to 225 locations nationwide. Over 500,000 dogs worldwide have been trained using Bark Busters' dog-friendly, natural methods, which focus on fostering a positive relationship between owner and dog to establish a lasting emotional bond based on respect and trust.