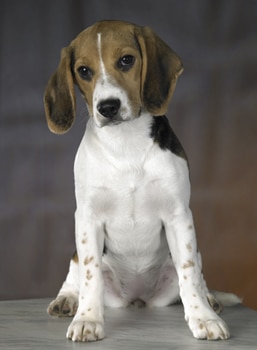 The National Humane Society cites behavioral issues as the number one reason that dogs and cats are relinquished every year. Undoubtedly, a well-behaved dog will be a more accepted and productive member of the family. It's best to start training pets as young as possible, but you CAN teach old dogs new tricks! Here are five common training mistakes to avoid.
1. Inconsistency
Nothing is more confusing to a pet than inconsistency. Why is being on the couch okay with dad, but not okay with mom? Everyone in the family needs to be on board with the rules to help enforce them. Start by having a family meeting when a new pet is introduced to the family, or when a new training regimen is started. Lay down the ground rules and ensure everyone is willing to enforce them.
2. Always rewarding with a treat
This seems counter-intuitive, but over-praising can actually have the opposite effect. Consider this human example: when we're "rewarded" for a behavior every time, like the light turning on when we flip a light switch, we don't keep trying to flip the switch when that reward doesn't happen – i.e. the light bulb is burned out. Dogs who always get treats will stop doing the behavior you are asking for if the treat doesn't present itself right away.