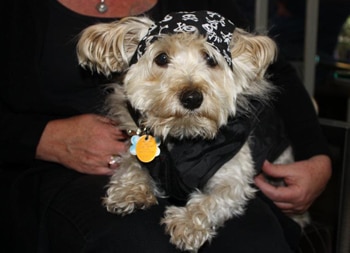 There's something exciting about trick-or-treating, no matter how old you are. The cool fall air, dead leaves crunching under foot, a gentle wind whistling by your ear…
But no matter how excited you are to fill that pillowcase with candy, for the sake of pet health, it's probably a good idea to leave the dogs at home on Halloween night. Here are a few reasons why:
1. Dropped Goodies
Dogs love to scavenge, but Halloween night is not the time to allow it. Kids drop candy and wrappers, and both could cause pet health issues. In addition to chocolate and raisins being toxic to dogs, wrappers cause a choking hazard and could even cause intestinal blockages if swallowed.
2. Other Dogs
When it's dark, people are in costumes, the doorbell has been ringing and strangers have been showing up at the house all night, dogs can be on edge. There may be one or two roaming your neighborhood after escaping when kids came to the door, or the Read More…