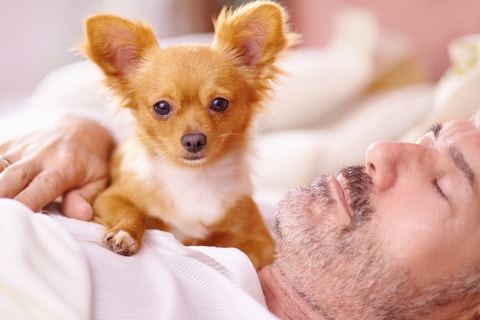 It always amazes me how we tolerate little annoyances from our pets that we would never tolerate from our spouse or another human.
If my wife edges to my side of the bed while asleep, I'll nudge her back– yet I become a contortionist, even to the point of being uncomfortable, to avoid disturbing Torrey, my tiny Chihuahua! But I suppose that's just how pet lovers and pet insurance enthusiasts behave with their pets.
Why do we yield to our animals this way? Torrey, short for "little Tornado," hogs the bed, snores, insists on me petting her at inconvenient times and generally dictates what I should do and when I should do it. Even when I grow annoyed at her demands, she keeps insisting, and I end up complying.