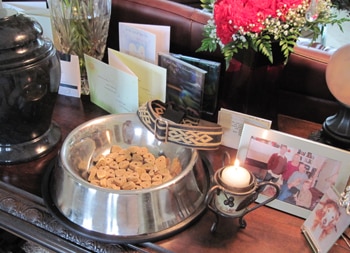 Children are organic mourners. Adults are the barometer for how children will handle death, therefore, the healthiest way to help a child adjust to the death of a pet is to give them honest, simple explanations. Show them that it's okay to be sad and allow them to do what comes naturally to them.
From a young age, children begin to understand the concept of death, even though they may be unaware of it at a conscious level. "Any child old enough to love is old enough to mourn," says Alan Wolfelt, PhD., world-renowned grief expert.
When a pet is dying, it may be more difficult for a child to resolve the grief experienced if the child is not told the truth. Avoid phrases like put to sleep, God needed an angel, or a special shot. All of these statements can be conflicting for a child and emit fears when they go to bed, go to church, or see the doctor for a shot.
Support children and their grief by acknowledging their pain. The death of a pet can be an opportunity for a child to learn that adult caretakers can be relied upon to extend comfort and reassurance. It is an important opportunity to encourage a child to express his or her feelings.
1. Allow the child the opportunity to see the deceased pet and to say their final good-byes. Respecting the time that a child has spent with a deceased pet by letting them have time for a final good-bye will do wonders in the child's grief journey.