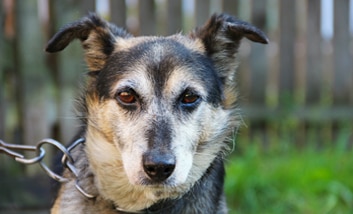 Highly rated pet insurance company, Pets Best Insurance shares information on all matters related to dog and cat well being.
February 7th-14th is Have a Heart for Chained Dogs Week which was organized by the Dogs Deserve Better organization.
Why Constantly Chaining Hurts Dogs
According to the Humane Society of the United States:
∙200,000 dogs live a life constantly chained or tethered outdoors.
∙As pack animals, dogs have been bred for thousands of years to form a strong attachment to a human family. An otherwise friendly and happy dog, when kept continually chained and isolated, often becomes neurotic, unhappy, anxious, and aggressive.Read More…