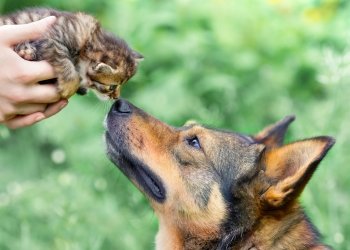 By Therese Pope, a freelance writer based in California.
Managing the Cost of Your Pet Insurance Premium
As pets age, they are prone to certain medical conditions which require veterinary care on a regular basis. Senior dogs and cats suffer from health issues ranging from arthritis to diabetes to hip dysplasia. The National Canine Cancer Foundation reports that cancer is common in dogs and the incidence increases as they age. Because pets age faster than humans, medical treatment needs can increase over a much shorter period of time.

Pet Insurance Premium Options
When determining premium costs, pet insurance providers take into consideration the pet's age, breed, and where they live. As mentioned above, due to the fact that pets age at a fairly quick pace pet insurance premiums rise as the pet ages.
Based on your budget and the needs of your aging pet, you can choose from several plan options. For instance, Pets Best offers a comprehensive Accident and Illness plan, as well as a budget friendly Accident Only plan. Be sure to read your pet insurance policy so you know what is and what isn't covered, for instance pre-existing conditions aren't covered by any pet insurance provider.
To adjust your monthly premium, companies such as Pets Best allow you to choose from a variety of annual deductibles and reimbursement percentage options.
Annual Versus Per Incident DeductiblesRead More…