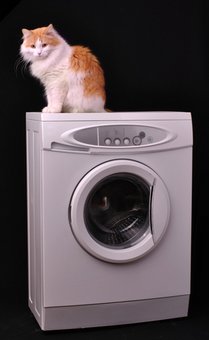 Some consumer reports compare pet insurance to buying an insurance warranty for your washing machine, dryer or other appliance. They also sometimes compare premiums paid for a hypothetical 3-5 year return. Unfortunately they miss the point when it comes to the value we place on our pets and the very rational for pet insurance. Here are a few reasons this comparison just doesn't stack up:
1. First, cat and dog insurance, like any insurance plan, is designed to reimburse you or help pay for something you might otherwise not be able to afford. Pet insurance is not an "investment," per se. Insurance, in general, is for future unknown events that may happen. Pet insurance, in itself, was created to help pet owners afford care for unexpected accidents and illnesses that often cost owners thousands of dollars, or more.
With a pet insurance plan an owner may "hit the jackpot" in terms or reimbursement, when a serious illness or accident befalls their pet, where they could receive thousands of dollars in benefits. On the flip side, a pet may not have an immediate need for pet insurance for years. You just never know.