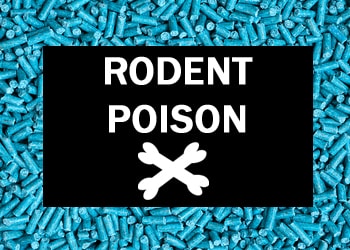 Dr. Fiona is a veterinarian guest blogger for pet insurance provider, Pets Best.
Many efforts have been made to control rodent populations and keep them out of our homes. Rat poison is effective, but can pose a risk to your pets.
How Toxic is Rat Poison to My Dog or Cat?
Toxicity depends on the type and formulation of rat poison (rodenticide), as well as how big your pet is and how much they ate. Bottom line, if you think your pet ate ANY rat poison, you should immediately seek veterinary attention.
Can My Pet Get Sick from Eating a Rodent that Has Eaten the Poison?
Yes. It's more likely to occur if a smaller pet ate a big rat with a belly full of bait. However, dogs and cats that consume rodents on a regular basis and therefore get consistent low doses of the toxin are at risk for 'relay toxicosis' due to how long the poison stays in the body and accumulates.
Are All Rat Poisons the Same? How Does Rat Poison Kill?Read More…