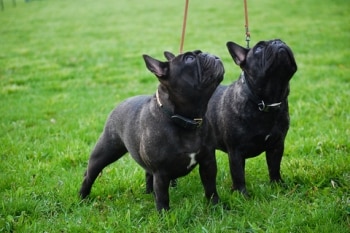 Dog walking and pet sitting services are becoming more prevalent these days. But how do they work and how do you find one? Professional Pet Sitters Week is in March, so in honor of that, we wanted to learn more about these services, so we had a Q&A with professional dog walker, Kelley Goad of BallWalkPark.com in Seattle.
How does using a dog walking / pet sitting service work?
I offer individual walks, park trips and puppy visits.
Individual walks: I offer 30 minute or 1 hour sessions.
Park trips: 60-90 minutes at the dog park with 6-8 other dogs. Pick up and drop off at home, round trip is 3-4 hours.
Puppy visits: 1-2 visits per day. 15-20 min visits with puppies, spaced 3-3.5 hours apart. Help reinforce potty training, basic manners, and socialization.
When a new client inquires, I ask where they live, dog age / breed / temperament, what service they need and how often. If it sounds like we will be a good fit, we meet in person and go over some paperwork, then set a schedule and get started!
Can you do "as needed" services or does it have to be on a regular schedule?Read More…