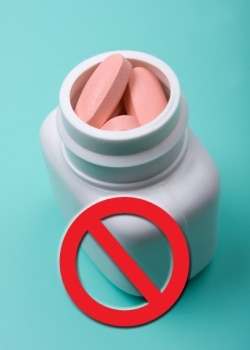 Dr. Fiona is a veterinarian guest blogger for pet insurance provider, Pets Best.
Common human NSAIDs have varying degrees of toxicity to dogs and cats and should be avoided in pets.
What are NSAIDs?
Non-steroidal anti-inflammatory drugs (NSAIDs) control pain by reducing inflammation and blocking precursors to pain.
Common Human NSAIDs
The most common include:
Aspirin
Ibuprofen (Advil)
Acetaminophen (Tylenol)
Naproxen (Aleve)
Are There Safe Animal NSAIDs?
Yes, there are animal specific NSAIDs available by veterinary prescription. That being said, not all dog-safe drugs are safe for cats!  Never give a drug prescribed for one pet to another without veterinary advise.
Many animal medications have been flavored in order to make administering the pills easier for us.  Dogs will not uncommonly mistake these for treats if they are within reach. Even if the drug is safe for pets, an overdose can occur if too much is ingested.
Why Are Human NSAIDs Toxic to Pets?Read More…