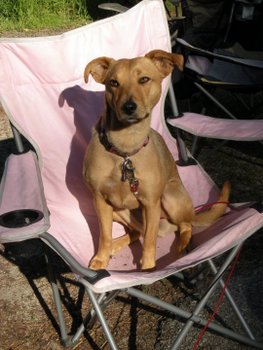 I recently had a nerve-wracking experience while camping with my dog and infant son. One afternoon as we walked through the campground, I noticed two large dogs running toward us: ears alert, eyes focused on us.There were no people nearby and the closest campsite was about 100 yards away.
Working in the pet insurance industry, I understand the importance of ensuring my dog always wears her leash, but despite her barking and my commands for the other dogs to "get outta here!" the dogs continued to come at us. With my baby in a front carrier, I couldn't help but worry I was about to watch a gruesome dog fight happen.
Just before all heck broke loose, the dogs' owners came running. It took them a few minutes because no one had noticed the dogs had left their campsite until they heard me yelling. The dogs wouldn't obey a single command until the owners had them by their collars.
A recent survey on the Pets Best Insurance Facebook page revealed 27% of dog owners don't always follow leash laws – and that includes the nearly 4% who think their dogs never need to be on leashes. Here are the top 3 reasons why leash laws should be followed 100% of the time: