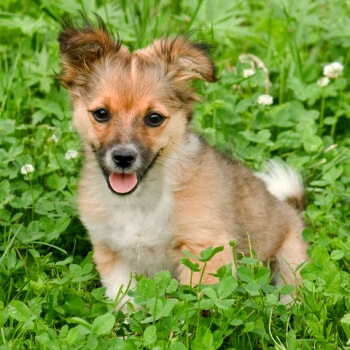 Veterinarian Dr. Marc, writes for pet insurance provider, Pets Best Insurance.
1) What are heartworms and how do dogs get them?
Heartworm dog disease, or dirofilariasis, is a potentially serious disease seen primarily in dogs throughout the United States (and other areas). Heartworm disease is transmitted by mosquito, meaning that dogs that spend even a short amount of time outside are susceptible to the disease.
Transmission occurs when a mosquito bites an infected host that is shedding microfilariae (immature heartworms). The microfilariae develop within the mosquito until the mosquito bites a new host and the larvae are transmitted. This is clinically important because without the mosquito, heartworm disease cannot be contracted. Once inside the new host, the heartworm larvae migrate and develop until reaching their ultimate destination in the pulmonary arteries. Once in the pulmonary arteries, the adult heartworms will start producing microfilariae and the life cycle starts over.
2) What are the signs and symptoms of heartworm disease?
Due to the systemic nature of having heart problems, many different symptoms are possible with heartworm disease. However, heartworm positive dogs are generally classified into one of 4 categories of symptom severity.
In class 1 animals, they generally have no clinical symptoms with the exception of a possible mild cough.Read More…