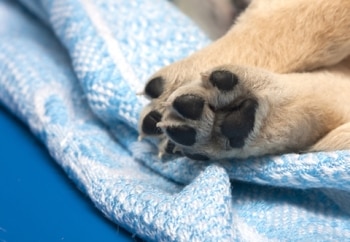 By Dr. Fiona, a veterinarian and guest blogger for pet insurance provider, Pets Best Insurance.
Dog and cat toenails can bleed! When performing pet grooming, it can be disconcerting to accidentally trim a nail too short and cause it to bleed. But don't despair if this happens to you, here's how to help:
1. Apply corn starch or flour to help stop the bleeding.
2. Then apply pressure to the nail with a clean cloth for at least 3 to 5 minutes.
(No peeking underneath until the full time has passed).Read More…