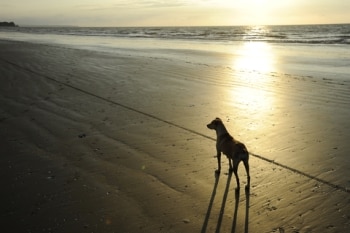 Coleen Ellis, from the Two Hearts Pet Loss Center, is a Guest Blogger for Pets Best Insurance
Many people wonder what a funeral or ritual ceremony looks like for a pet?  While it may sound like a bit of an oddity, trust me, people have been doing it for years.  From Marley and Me when the kids were out in the back yard burying Marley and saying their final few words to a child who's stood by the small grave site of their favorite little varmint and spoke from the heart, a ritual ceremony for a pet is not really anything new.
What might be a new twist is the formalization of a memorial ceremony.  With so many people wanting to honor the life they shared with their precious pet, taking the time to reflect, remember and pay tribute to a pet with other friends and family is becoming more and more common.
There are five elements of creating a memorial ceremony for a pet.  These elements are:
1) Where will you have the ceremony?
Get creative as a place is chose for the ceremony.  Think about those favorite bark parks or river banks where the pet liked to play.  Or possibly it is the back yard where the pet spent so many of their days, romping and running.

Read More…