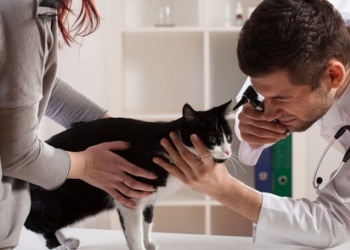 By: Dr. Peter Weinstein, DVM, MBA and writer for Pets Best, a pet insurance agency for dogs and cats.
Reports indicate that it is about 10 times more expensive to acquire a client than to retain those that you already have. Thus, acquisition marketing has a much higher price tag than just communicating, educating, and relationship building with the pet parents that you already have.
SO, doesn't it make sense to do everything that you possibly can to keep, preserve, and retain that which is rightfully, dutifully and already YOURS. Therefore, shouldn't the bulk of your advertising or marketing budget be directed towards retaining your already satisfied clients. Thus the term RETENTION MARKETING is used to describe any and all communications, promotions, marketing, etc. that is developed to maintain, keep or retain clients that are already part of your hospital family.
FACTS:
In a Research Project conducted a few years ago, the following reasons for leaving a business as a client were identified:
1% Death
3% Moved away
5% Buy from a friend
9% Are sold by a competitor
14% Product or service price
68% Perceived indifference
Over two thirds of clients will leave a practice because of the way they are treated, because they feel your practice is indifferent to them being a client!! Doesn't it make sense to focus on the manner in which our clients are treated at all points during the relationship. You lose clients because they don't have a sense of relationship with you. The goal of Retention Marketing is to strengthen that relationship.
Retention Marketing may be less expensive than acquisition marketing but that doesn't make it any easier. In fact, sometimes the expectations that your clients have developed for your practice are so great that you actually have to perform at a higher level for your existing clients. So, although the financial outlay may not be as great, the emotional and time contributed may be greater.
What is included in Retention Marketing?

Read More…