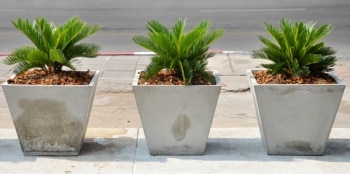 By Dr. Eva Evans, a veterinarian and writer for Pets Best, a pet insurance agency for dogs and cats.
We all know that chocolate is toxic to dogs, and there are many other human food items that can cause serious illness and death in our canine and feline companions. However, some of the most dangerous toxicities to pets are actually not food related. Be sure to watch out for these dangerous toxins in our everyday environment to keep your pets safe.
1. Ethylene Glycol (Antifreeze)
Antifreeze has long been known as a very dangerous toxin. Dogs and cats that live outside or have access to the garage are particularly susceptible to coming in contact with ethylene glycol. In addition, certain brands have a sweet taste that animals find irresistible. Antifreeze affects the kidneys by forming deadly crystals inside the renal tubules and destroying the kidneys. Signs soon after ingestion include weakness, vomiting and animals acting "drunk" or intoxicated. Pets usually develop severe kidney failure in 1-2 days. If you notice that your pet has ingested ANY amount of anti-freeze, you should take them to your veterinarian immediately. Without treatment, almost all animals will die. Treatment includes large volumes of intravenous (IV) fluids for several days as well as medication to help the kidneys excrete the toxin as quickly as possible.
2. Sago Palm

Read More…