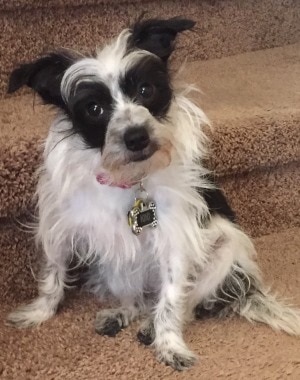 Meet the policyholder whose most recent paid claim, put Pets Best over the $100 million mark and learn why she values pet insurance from Pets Best.
Carly Iannaco and her husband Jon may not have any children of their own, but they're undeniably devoted pet parents to their three small dogs—all of which have benefited from a Pets Best pet health insurance policy.
There's Kiki, the two-year-old miniature schnauzer mix the Iannocos got from a rescue group just last summer; Lemon, the 5-year-old Bichon Frise; and Mazzy, the 17-year-old Chihuahua mix they brought home from the pound when she was only six months old.
Since Pets Best recently hit the $100 million milestone of paid claims to our policyholders, we contacted the Iannacos—the policyholders who put us over the $100 million mark. Pets Best paid $101.70 for Kiki's most recent claim, an "undiagnosed gastrointestinal condition" – a condition some companies won't cover. We asked the Iannacos about their experience with pet insurance. Here is their Pets Best story.Read More…