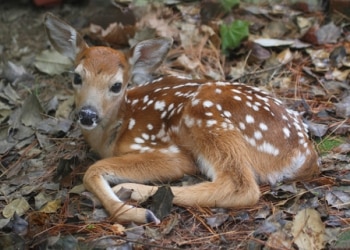 By Arden Moore, a certified dog and cat behaviorist with the International Association of Animal Behavior Consultants. Arden is an author, radio host, and writer for Pets Best, a pet insurance agency for dogs and cats.
If a baby bird fell out of nest and landed in your front lawn, would you know what to do? And what not to do?
Or, let's say you look out your sprawling, wooded backyard and see a fawn limping or even laying still. Should you approach?
October is designated as National Animal Safety and Prevention Month. Created by the PALS Foundation, this campaign is aimed at educating the public on the proper ways to handle and care for not only family pets but also wildlife. It is the ideal time to acknowledge the need to do our part to ensure we coexist with all animals in nature.Read More…