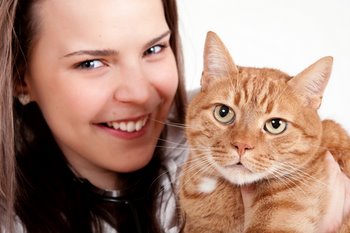 By: Dr. Jane Matheys
Associate Veterinarian
The Cat Doctor Veterinary Hospital
For Pets Best Insurance
Just think, your next lovable, huggable, furry feline friend could be waiting for you at your local animal shelter right now! June is Adopt-A-Shelter-Cat month, and it's no coincidence that this special month falls right at the height of kitten season (when kittens are being born in large numbers.) Each spring, shelters across the country are inundated with thousands of newborn kittens that join the millions of cats already in the shelters. This means that your local shelter has lots of cute, cuddly kittens in addition to adult cats of all shapes, sizes, ages, energy levels and temperaments. There's never been a better time to add a feline to your family than right now!
Shelter cats can be a "purrfect" addition to your family for several reasons. Many shelters will be promoting adoption through a variety of special adoption deals such as free older cats and reduced adoption fees for younger cats and kittens. Shelter cats are often already spayed or neutered, dewormed, vaccinated, treated for fleas or ear mites, microchipped and checked for feline leukemia.