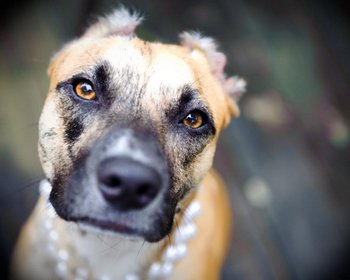 By: Donna Lawrence
Guest Blog for Pets Best Insurance
In my home state of North Carolina, the strictest penalty someone could get for animal cruelty was under willful destruction of property. That was until 2010 when Governor Bev Purdue signed Susie's Law, known as S.B 254 and H.B. 1960, into law.
It is now a Class H felony to maliciously kill or torture an animal here. The story is so unique, there is a movie that is in editing right now that could be released this fall about how it all happened. The working title is Susie. This is all because of my dog, Susie.
But I'll start at the beginning: I love dogs. I always have.
In 2008, I was attacked by a neighbor's neglected dog when I was trying to feed him. My injuries were severe— I nearly lost my life. It wasn't the dog's fault, though. He had been severely neglected, starving literally and figuratively. The poor thing had been tied up in the yard crying for days.