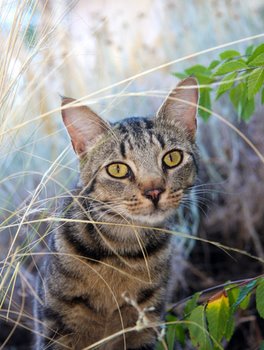 Having been a veterinarian as well as the founder of the pet insurance industry in the US, I've lost (and found) many pets. And I know that losing a pet can be emotionally devastating. Here are a few quick tips that can help you locate your furry friend, should your dog or cat go missing:
1. Look around the vicinity
Your pet may have wandered off and become confused.  Be sure to leave a garage door or back yard gate open should they return while you're out looking. Time is of the essence in finding your pet before they stray too far.
2. Expand your search
Look in areas that are easier for pets to travel through, such as green belts where a confused and lost pet may seek refuge.
3. Call for your pet while searching
Your voice may bring them out of hiding. Remember to call in calm, soothing voice; otherwise they may think they are in trouble.
4. Post signs
Be sure to include a photo, description of your pet and your contact information. Many pets are picked up by good Samaritans who may contact you if they see your sign.