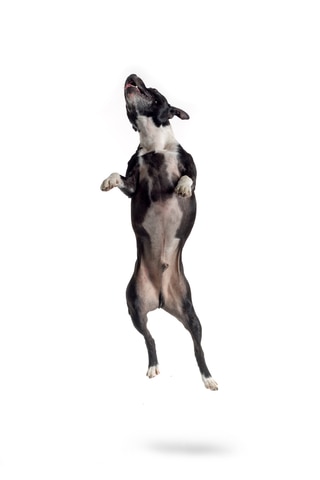 Arriving at my friend's house, I prepared myself in anticipation of her 80 pound Chocolate Labrador Retriever waiting to greet me at the door. I knew Harley was inside because as I got out of my car I heard his enthusiastic barking and jumping at the door.
Harley loves visitors, but he truly needs to tone down his adolescent enthusiasm. When my friend opened the door, Harley bounded out to greet me, jumped up and grabbed my jacket sleeve. Being prepared for this boisterous guy, I grabbed a tennis ball out of my pocket and tossed it towards the porch. Harley released my arm and ran after the ball.
Once inside, my friend admitted to me that Harley was out of control when visitors arrived. She said while it was cute when he was a puppy, now that he's full grown his behavior is no longer endearing. Her family was coming in town for a visit and she was concerned that Harley would hurt her elderly grandparents. Harley's crazy greeting behavior needed to change.