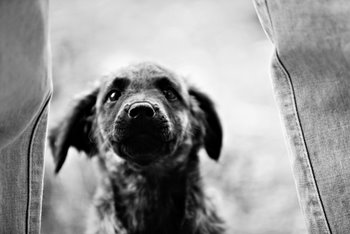 Being a veterinarian can be one of the most gratifying careers in the world. We have the ability to heal companions, which for many, are part of the family. But being a veterinarian also has its share of challenges. It this blog, I'll give you the inside scoop on what I think are the top 3 most difficult aspects of being a veterinarian.
Coming in at Number 3: Euthanasia
Often times, clientele comment on how euthanasia must be the hardest part of my job. While it can be very emotionally taxing, the truth is euthanasia is not the hardest part of my career. As a veterinarian, it is a double-edged sword. Euthanasia is often a wonderful service to be able to provide to a suffering animal, or one that has terminal disease and no longer has an acceptable quality of life. That being said, many times a veterinarian develops a personal relationship with not only the pet owners, but the animal as well. Sometimes it is very difficult to not break down and cry during a euthanasia. Sometimes it happens.