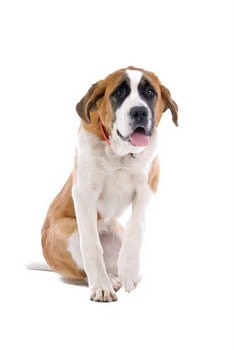 By: Dr. Fiona Caldwell
Idaho Veterinary Hospital
For Pets Best Insurance
'Mack' is a 4 year old Newfoundland with a sweet, goofy disposition and a whole LOT of hair. He tops the scales at over 160 pounds, but wouldn't harm a fly. He came to my vet hospital recently for evaluation of a progressive lameness over several weeks. By the time he came into the clinic he wasn't bearing any weight on his left hind leg. When I examined him, I could see is lower shin bone was swollen, hot and very painful. Concerned, I convinced the owners to let me do some diagnostic testing of the affected area. This confirmed my fears. Mack had bone cancer.
It is estimated that up to 50% of dogs and 30 to 35% of cats will be affected with some type of cancer in their lifetimes. This is one of the reasons pet insurance agency, Pets Best Insurance has just launched a new "Cancer Only" pet insurance policy— which may significantly help make cancer treatment more affordable for pet owners. Purebred dogs can be at an increased risk, and there are certain breeds that tend to be over-represented, such as Golden Retrievers and Boxers. It is postulated that the documented increase in cancer cases in our companion pets is likely related to the fact that pets are living longer. Many people are keeping their pets in their homes and feeding high quality diets, which is translating to longer life spans.