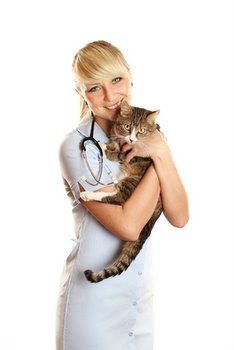 Many animal-loving children dream of becoming veterinarians when they grow up. Helping and healing animals seems like the ideal career, and in fact, being a veterinarian is very rewarding. However, not all of the procedures we do are fun and games. Some can be heart wrenching, frustrating or even just plain gross. While these are my opinions alone, I thought I would share five of my favorite veterinary appointments and procedures; keep an eye out for my top five least favorite coming soon!
1. New Puppy and Kitten Exams
Of course, every doctor is different in terms of the things they love to treat, but unanimously every veterinarian loves taking on new puppy and kitten clients. During these routine pet care exams, it's also a fun time to talk with you, the client, because you are usually excited and invested in your new pet's care at this time. Sharing helpful healthcare tips, such as considering pet insurance for your new family addition, can help a family start out on the right foot for a long and healthy life. The puppy kisses and kitten purring doesn't hurt either!