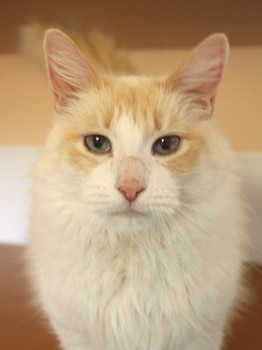 It's always important to bring your pets to the veterinarian annually to be examined, and even more important for senior pets. But when should you consider making that appointment a little earlier? Being able to recognize the clinical signs of common diseases seen in elderly pets will help them get the treatment they need and improve their chances of recovery.
Always consider pet health insurance before your pets are seniors and start having problems, so they can get the treatment they need. Pets Best insurance has no upper age limits for senior pets so they can be insured at any time! Here are the top 7 clinical signs to look for at home in your aging pets, and what diseases they may be associated with:
1. Increased thirst, with or without increased urination.
This should always be accompanied by a trip to the veterinarian's office. There are many diseases that can cause this. Some are simple and easy to treat, such as a urinary tract infection, others are more complicated and serious, such as kidney disease or diabetes. Your veterinarian will want to run a urinalysis and potentially a blood panel to determine the underlying cause.