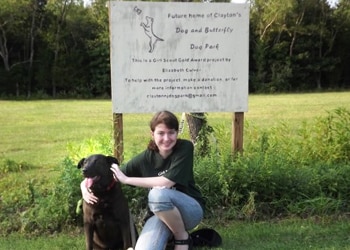 By: Elizabeth Culver, a Girl Scout whose furry siblings, Eagle and Phoenix, are protected by Pets Best.
Raven was my parents' dog. She was my furry, four-legged older sister, who, like many older sisters, did not listen to me. She was full of energy, hence her nickname "Raven Lunatic." When I was about 10, my parents decided it was time for my sister and me to have a dog of our own. We chose a lab mix from a local rescue, and named her Eagle.
One year later, our once lively Raven tragically developed cancer. My parents did everything that they could to help their first "daughter", and spent a fortune on treatments. Sadly, Raven did not make it. However, good did come from the experience.We learned a lot about health care and the need for pet health insurance for the furry members of our family. My mom signed Eagle up for pet insurance from Pets Best, which ended up being a huge blessing.