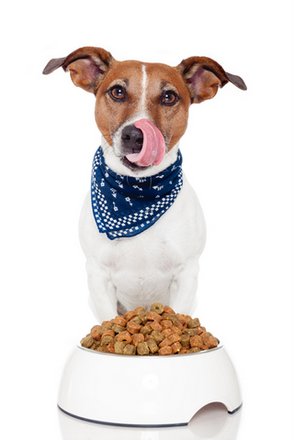 It's true, Americans are getting heavier and our pets are doing the same. To reverse this trend, the first thing that must happen is recognition of obesity.The Association for Pet Obesity Prevention (APOP) released a nationwide survey in February 2012 showing that 53% of dogs overweight or obese. In addition to an increased number of obese pets, there is a disturbing decrease in people's perception of their pets' obesity. The study conducted by the APOP showed that 22% of dog owners and 15% of cat owners thought their pets were a normal weight, when really they were overweight.
Here are some tips transform your pooch from poochy, to healthy:
1. Hefty Hounds
Feed pre-measured meals. Pets that have access to as much food as they want and nibble through the day are going to be much harder to regulate. First determine exactly how many cups of kibble your pet is eating in 24 hours; use a baking measuring cup. Pet portion control is easy. Just measure out the amount you usually put in the bowl, them measure how much is left at the end of 24 hours. Next, reduce the amount of kibble you feed by about 20%. In single dog households this can work well, because you'll put the pre-measured amount of kibble in the bowl, and when it's gone, no refills!