Dr. Marc is a veterinarian guest blogger for pet insurance provider, Pets Best.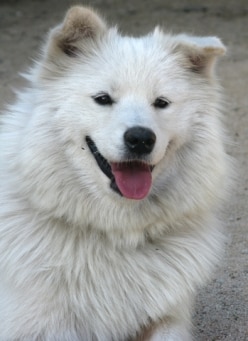 Today's question comes from the Pets Best Insurance Facebook page.
Jill asks, "Three years ago, my dog received vaccinations and a teeth cleaning in the same vet visit. I took her home and her entire head swelled up with an allergic reaction. I raced her back to the vet and they gave her Benadryl, but I'm not sure if it was the anesthesia or the vaccinations that caused the reaction, and I've been too scared to take her in since. I've made and cancelled appointments due to this fear. Is there anything else I can do for her teeth? I want to be a good pet parent and have her teeth cleaned again because I know she needs it."
I know that an allergic reaction to anything can be a scary event and I'm glad to hear your dog recovered from the incident without complication. I'd like to first address your question about what you can do for her teeth. In my opinion, the best home dental hygiene is to brush the teeth regularly. You need to use a dog specific toothpaste (some human toothpastes can be toxic) and it needs to be done consistently. Ideally, this would even be done everyday if possible. Unfortunately, even with the most diligent of home care, most animals will still require professional cleanings from time to time.
I can understand your concern about returning to the veterinarian for care since she had a reaction. However, unless the reaction is very severe, your pet will likely still need to continue to receive vaccinations and dental care. In my experience, I have had more reactions from vaccines than I have from anesthetic.
That being said, here are three options that might help avoid this issue from recurring in the future: (more…)