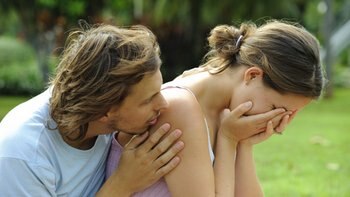 By: Nathan Summerlin
Co-founder of Opetuaries.com
For Pets Best Insurance
Few experiences challenge us like the loss of a pet. We don't have traditions and ceremonies that help us to grieve pet loss, as when we lose a person, so we often go through the experience with intense feelings of isolation. In some cases, we even bear the burden of deciding the time of our pet's death. With no way for them to speak for themselves, we sometimes have to decide when to put a suffering pet to rest. Nothing can take away the pain of bereavement, but here are some suggestions for easing the difficult process.
1.Should you get another pet right away?

Bereaved animal lovers often want to get another pet right away, but this usually isn't the best idea. Psychologist Camille Greenwald says any major loss requires the same grief process, "With any loss, you're not going to replace the person, pet, or situation you lost. You may get to a point where you can open your heart to embrace another pet, but the idea that you're going to run out and get another usually doesn't work. I usually tell people it's a good idea to wait several months or a year — let yourself go through some of the sadness and heartache first."