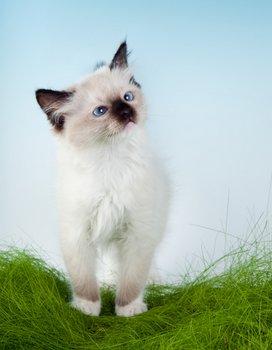 Indoor-only cats benefit from both the mental and physical stimulation that going outdoors during the summer months provides, however, it also brings the risk of acquiring worms in cats, or intestinal parasites, as they indulge in their natural predatory behavior and are exposed to contaminated environments. It may not be obvious even if your cat has worms, so it's a good idea to have a regular program of preventative deworming treatments, especially during the summer.
Symptoms of Worms in Cats:
The signs associated with intestinal parasite infections are fairly nonspecific and adult cats infected with worms may show no clinical symptoms at all. But here are some things to look for:
-Dull haircoat
-Coughing
-Vomiting
-Diarrhea
-Mucoid or bloody feces
-Loss of appetite
-Pale mucous membranes
-A pot-bellied appearance.