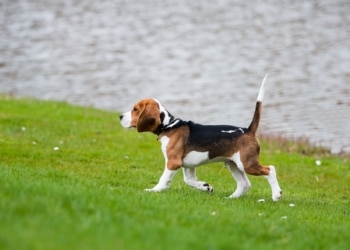 By Coleen Ellis, founder of the Two Hearts Pet Loss Center and writer for Pets Best, a pet insurance agency.
The year of firsts after a pet's death can be very difficult. 365 days of first events, where the reality of the death continues to be a daily reminder of the "new normal" and that a beloved pet is no longer here with us.
It's the first spring day of the year, a day that your little beagle friend would have loved to go for a walk. As you fondly think of him, you find comfort knowing your beagle is walking in the meadows elsewhere, beyond Rainbow Bridge.
It's the first snowfall of the year, a day that your beautiful Golden Retriever would have loved to be bouncing around outside. Rolling around with snow on his nose, creating those big Golden Retriever snow angels, but now the reality is that he truly does have his angel wings.
It's the first Christmas there's not a gift under the tree for your grumpy old cat, who in all of his nastiness would almost smile at the new treats in the gift sack. The Christmas stocking stays in the box this year too.Read More…