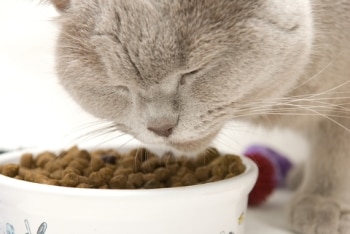 By Dr. Fiona, a veterinarian and blogger for cat insurance provider, Pets Best Insurance
Does your cat throw up after eating dry food, but not after eating wet food? This situation can puzzle cat owners. Here are five reasons that may be causing the vomiting.
1. Food sensitivity or allergy
The dry food might contain an ingredient the cat is sensitive or has an allergy to, whereas the canned food might not contain this same ingredient. To determine if it's a sensitivity or food allergy, you should perform food trials. Food trials are essentially testing various foods with your pet to determine if they have an adverse reaction to certain foods. This can help narrow down which ingredient(s) caused the reaction.
2. Obstruction

Read More…