Author Archives:
Dr. Jack Stephens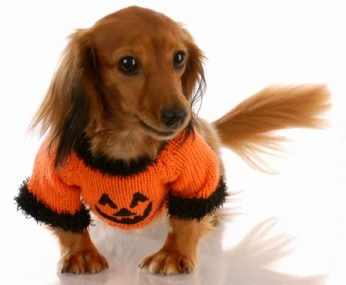 Halloween is the one time a year we get to dress up in silly costumes, eat way too much candy, and acceptably scare one another. However, some people choose to celebrate Halloween all year long and this includes giving their pet a Halloween themed name. We investigated our eerie attic (also known as our database) and in our records of over 155,000 pets we found 15 common Halloween themed names for dogs and cats. Here are the top 15 Halloween names, along with an actual pet who bears the name, keeping these pets in a constant state of Halloween!
Ghost
Stealth and quiet are two words that best describe this particular 15-year-old domestic shorthair. People of Illinois, watch out, a cat-ghost might sneak up on you when you're least expect it.
Spooky
Cats can sometimes disappear for hours, quietly watching their prey as they hide from sight. This 4-year-old kitty in California lives up to his name by spooking the neighborhood mice.
Bones
After consuming last year's Halloween (doggy) treats, two-year-old Bulldog, Bones no longer lives up to his name! However, you can bet he'll be trick-or-treating in his California hometown, again this Halloween.
Monster
A 9-year-old domestic shorthair has a habit of hiding under beds at night. Illinois residents, be sure to check under your bed before you go to sleep tonight!Read More…