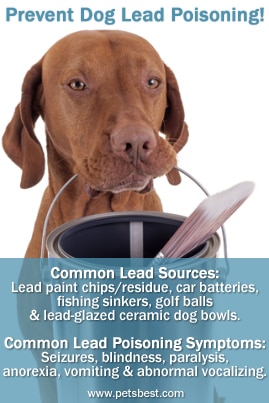 It's Lead Poisoning Prevention Week, so to keep your dogs and cats safe we asked veterinarian Dr. Fiona about lead poisoning in pets.
Can dogs and cats suffer from lead poisoning?
Lead poisoning is more common in dogs than cats, since cats are a little more discretionary in terms of what they chose to eat. But any animal can suffer from lead toxicity if it is ingested.
How/where do pets encounter lead?
Common sources of lead include:
Lead paint – paint chips and paint residue (i.e. during a renovation of an old house)
Toys with lead paint
Fishing tackle (i.e. lead sinkers)
Drapery weights
Solder
Gasoline exhaust
Car batteries
Plumbing materials and supplies
Lubricating compounds
Putty or tar paper
Lead foil
Golf balls
Improperly glazed ceramic food or water bowls
Lead bullets

Read More…