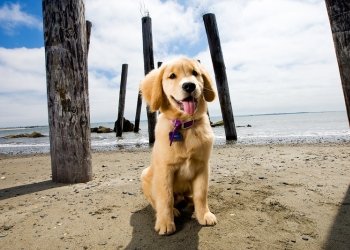 Pet Insurance Explained: Why Your Pet's Breed, Age, and Location Affect Your Price
By Pets Best Pet Insurance, a U.S. pet insurance agency for dogs and cats.
Pet insurance can be a confusing topic to pet owners. So at Pets Best, we strive to be transparent and help you understand how pet insurance works.
We're commonly asked by pet owners and veterinarians, "how much does pet insurance cost?" This is a great question. Unfortunately, there's not just one answer of, "it costs x dollars per month." This is because each dog or cat's pet insurance policy will cost a different amount. Three factors that will affect your pet insurance policy price are:
 1. The breed of your dog or cat
According to data collected for many years, some dog and cat breeds have fewer health issues, while other breeds tend to have more health issues. Knowing this, we use breed as a price factor since the risk is higher with some breeds and lower with others. We do not exclude any dog or cat breeds from being eligible for a pet insurance policy; we insure every dog and cat breed out there!
 2. The age of your dog or catRead More…