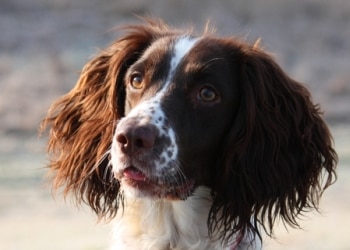 Dr. Marc is a veterinarian and writer for Pets Best, a dog insurance and cat insurance agency.
About the English Springer Spaniel
Height (to base of neck): female 19″, male 20″
Weight: female 40lbs, male 50lbs
Color: Liver and white, black and white, tricolor, blue and liver roan.
Origin: England
Coat: Double coated with medium length hair that is flat to wavy. They have feathering on limbs and chest.
Life Expectancy: 12-15 years
Energy level: High
Exercise needs: High
Breed Nicknames: Springers
Is an English Springer Spaniel the Right Dog Breed for You?

Read More…