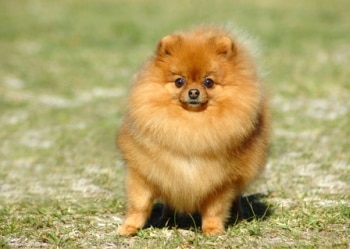 Dr. Marc is a veterinarian and writer for Pets Best, a pet insurance agency for dogs and cats.
About the Pomeranian
Height (to base of neck): 5-11″
Weight: 4-7.5 lbs
Color: Most common are orange, black and cream, but Poms have a wide variety of accepted colors, including white, black, brown, red, orange, cream, blue, sable, black and tan, spotted and brindled.
Origin: Pomerania region of Central Europe (today part of northern Poland and eastern Germany)
Coat: Abundant and textured with plumed tail and thick double coat, the top coat creates a mane around the neck.
Life Expectancy: 12-16 years
Energy level: Low to moderate
Exercise needs: Minimal
Is a Pomeranian the Right Dog Breed for You? 

Read More…