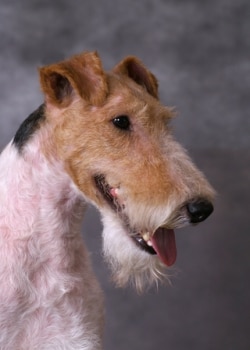 The Westminster Kennel Club held its annual show Feb 10th-11th, 2014 in New York City. The Best In Show Trophy went to five-year-old female Wire Fox Terrier, named "GCH Afterall Painting The Sky," who more commonly goes by "Sky." In case you're wondering, when you see GCH in a dog's name, it stands for "Grand Champion." And when you see "CH" it stands for "Champion."
Here are some fun facts about the Wire Fox Terrier breed, this year's champion:
As their name indicates, The Wire Fox Terrier was bred originally for fox hunting, where they would follow the fox underground. Which is probably why these dogs can sometimes be diggers!
They originated in Britain sometime in the 1700s
They have energy and need to be exercised
They're good with kids
They don't shed a lot
They're highly trainable
They're the 116th most popular dog breed insured with Pets Best
This year's Westminster also welcomed three new breeds to the dog show. They are the rat terrier, Portuguese Podengo Pequeno, and Chinook.
The rat terrier is the 45th most popular dog breed insured with Pets Best
The Chinook is the 196th most popular dog breed insured with Pets Best
The Portuguese Podengo Pequeno is in a tie as the 248th most popular dog breed insured with Pets Best
Learn about different dog breeds in our Pets Best Dog Breed Guide. From their size, temperament and exercise needs, to common medical issues and their costs, as reported by their owners. Check back often as we continue to add more breeds!

Read More…