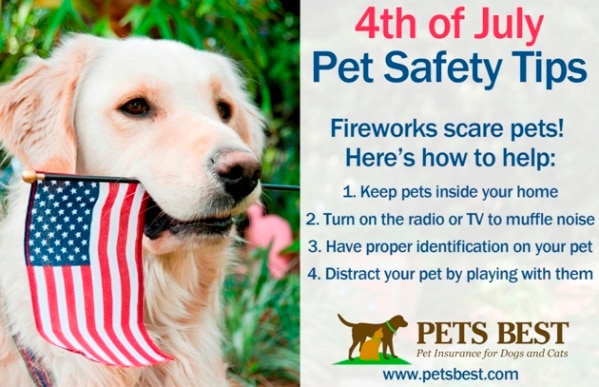 Click here for a printable version of the 4th of July Safety Tips.
Or Share this Image On Your Site
Please include attribution to http://www.petsbest.com/ with this graphic.
Fireworks on and around the 4th of July can scare dogs and cats causing them to run off and opening the door for danger. Here are 4 tips to keep your pets safe.
1. Keep dogs and cats inside your home.
2. Turn on the radio or TV to muffle noise.

Read More…