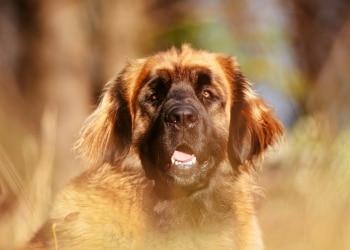 By Dr. Eva Evans, a veterinarian and writer for Pets Best Pet Insurance, a pet health insurance agency for dogs and cats.
While most diseases in dogs are seen equally in all sizes and breeds, there are some diseases that are seen almost exclusively in larger breed dogs. The following list contains some of the most common illnesses that occur in large breed dogs. Keep an eye out for these potential diseases if your dog is a large breed.
1. Bone Cancer
Large breed dogs are by far the most common sized dogs to get bone cancer. Typically, this is a special type of cancer called Osteosarcoma. It is most often found in the limbs around the knee joint, the shoulder joint and the wrist joint. Typically, older dogs with this disease will develop firm swelling in the affected part of the limb and they will eventually limp from pain. The cancer eats away at the bone which means that these lesions can fracture or break easily. If you notice a swelling on any part of your dog's limb or limping, it is best to have it checked out immediately. Radiographs (x-rays) are used to find the lesion and biopsies are often done to confirm cancer.
2. BloatRead More…