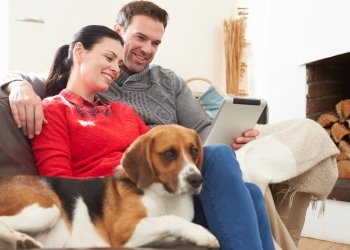 Pet Insurance Explained: Why Fast Claims and Reimbursements are Important
By Pets Best Insurance Services, LLC, a U.S. pet insurance agency for dogs and cats.
Pet insurance can be a confusing topic, so at Pets Best we want to help you understand how pet insurance works. Here is why it's important that your pet insurance agency processes claims fast and reimburses you quickly.
Reimbursement Model
Pet insurance operates on a reimbursement model. What that means is that you take your sick or injured pet to the veterinarian and pay the vet bill when you go to check out, just like you did before you had pet insurance. At Pets Best, you then you submit your pet insurance claim along with your proof of payment for that veterinary bill. Pets Best then reimburses you on that claim/veterinary bill.
Claim Processing Time & Direct Deposit
Since you are paying for the veterinary visit upfront, and then waiting to be reimbursed, it's crucial that you get reimbursed quickly. Pets Best processes claims in only 3-5 business days on average (this is also called "claim turnaround time" or "TAT" for short). Once the claim is processed, we can release the reimbursement payment. Our customers can provide us their direct deposit information so that the funds will get released directly into their checking or savings account. This is all easily managed in their online customer portal or by contacting customer care.

Read More…