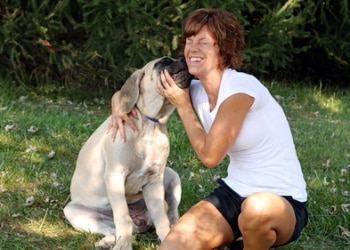 1. Pets encourage physical activity
Dogs and cats of all ages give us reason to get off the couch and move. Whether you're dangling ribbon for a cat, sprinting around the dog park with a puppy or taking a leisurely stroll with a senior dog, pets contribute to a more physically active lifestyle.
2. Pets can lower your blood pressure, heart rate and cholesterol levels
Pet owners often find that after a long or stressful day, coming home to a purring cat or playful pup is all it takes to relax and live in the moment. Many studies suggest that the simple act or petting an animal or hearing a cat purr can lower your blood pressure and regulate and slow your heart rate. The benefits of these changes include reduced risk of stroke, heart attack and heart disease.
3. Pets increase opportunities for socialization

Read More…