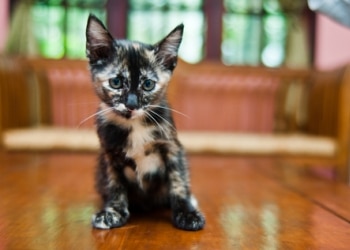 By Arden Moore, a certified dog and cat behaviorist with the International Association of Animal Behavior Consultants. Arden is an author, radio host, and writer for Pets Best, a cat insurance and dog insurance agency.
Yes, you can teach your kitty two basic cues: 1) to sit and 2) sit up. In this article we'll focus on "sit" as your kitty must master this first, before they can learn to "sit up."
In the right training session, both of you will reap benefits. You will have a well-mannered feline and your kitten gets the opportunity to stimulate his mind, hone his athleticism and sharpen his socialization skills.
Here are the 4 steps to teach your kitten to sit:

Read More…