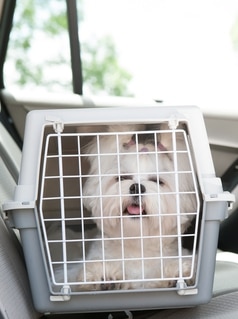 By Arden Moore, a certified dog and cat behaviorist with the International Association of Animal Behavior Consultants. Arden is an author, radio host, and writer for Pets Best, a pet insurance agency for dogs and cats.
Do's
1. Buy a crate big enough for puppy to stand up and turn around in easily. If you buy a crate to match your puppy's eventual adult size, temporarily insert a divider until he gets larger.
2. Let your puppy investigate inside the crate on his own. Encourage his curiosity by tossing a toy or a few treats inside.
3. Feed your puppy in his crate. Quietly close the door while he eats and then open the door after he eats and let him go outside to go to the bathroom.

Read More…