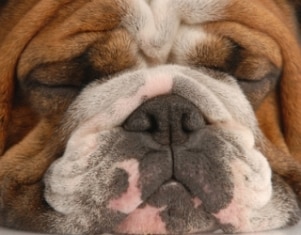 Your pet's health is our top priority at Pets Best Insurance. To learn more about dog insurance and the affordable options we have for dogs and cats, visit www.petsbest.com.
-
Humans aren't the only ones who pack on the pounds throughout the year. And sometimes despite your best intentions, your dog still can't seem to slim down.
Julie, one of our Pets Best Insurance Facebook friends asked, "Why won't my dog lose weight?"
Dr. Fiona, DVM, responded to Julie's question for Pets Best Insurance. Dr. Fiona says, this is a very difficult question to answer without knowing how old your dog is, how overweight he or she is, what diet you are feeding, and what his or her lifestyle / activity level is like.  However, here are two reasons a dog may be overweight and two solutions to help.
In general, there are two reasons for an overweight dog:
1)      Underlying Health Problems
There are some underlying endocrine disorders, such as hypothyroidism that can contribute to weight gain in dogs. Once illnesses such as underactive thyroid have been ruled out by a veterinarian (usually a blood test is needed for this), it is a simple formula of calories consumed versus calories burned that is responsible for determining a dog's weight.
2)      Calories In vs. Calories Out

Read More…