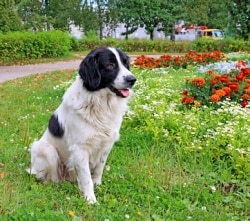 Dr. Fiona is a veterinarian guest blogger for pet insurance provider, Pets Best Insurance. 
April is Lyme disease prevention in dogs month. Lyme disease has likely been around for centuries, but we have only started to understand more about the disease in the past 30 years.
What is Lyme disease?
Lyme disease is an infection caused by a species of bacteria called Borrelia. The bacteria is transmitted by ticks when they bite.
Lyme Disease in Humans vs. Dogs
It is important to understand that dog Lyme disease and human Lyme disease are very different.
Human Lyme Disease
Most people will develop the classic 'target' shaped skin rash at the bite, then develop flu-like symptoms. Human Lyme disease can cause serious long term illness with arthritis, potential heart problems, and neurological problems.
Dog Lyme DiseaseRead More…