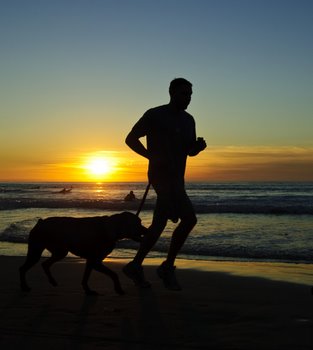 By: Dr. Fiona Caldwell
Idaho Veterinary Hospital
For Pets Best Insurance
The sun is out and your sunscreen is on (don't forget sunscreen for Fido too– Melanoma is a pet health issue pets have to be wary of too!) Summer is the perfect time to squeeze in some adventure and relaxation.
Here are ten ideas for summertime pet-friendly activities that are guaranteed to please both you and your four-legged best friend.
1. Buy a kiddie pool and invite friends over for a pooch pool party and barbecue for the humans.
2. Find a restaurant with a dog friendly patio and bring a book and order a summer drink. You'll be amazed at all the people who will stop to say hello and pet Fluffy; it's a great way to meet people!Read More…