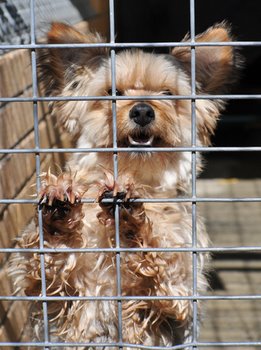 Pets add a lot to any family, but did you know that there are millions of animals just waiting for homes in shelters and rescues? Here are the top 10 reasons to choose your next pet from an animal shelter or rescue group!
1. You are saving a life!
Sixty-four percent of animals that enter shelters don't find homes and sadly, they are euthanized. Choosing to adopt from a shelter means that you are literally saving a life.
2. Save your carpets!
Many of the pets waiting in shelters and rescue groups are already housebroken.
3. You can find a purebred!
There are many in shelters and there are even breed specific rescue groups, although mutts make great pets too!
4. You won't be supporting puppy mills.
Unfortunately, there are people who put the business of selling puppies above the health and welfare of the animals. Choosing to adopt helps keep money out of the puppy mill owners pockets.